Monday night, my daughter and I went to a town hall style meeting featuring Congressman Tom Marino. After a brief introduction, the congressman jumped straight into questions posed to him by the citizens gathered.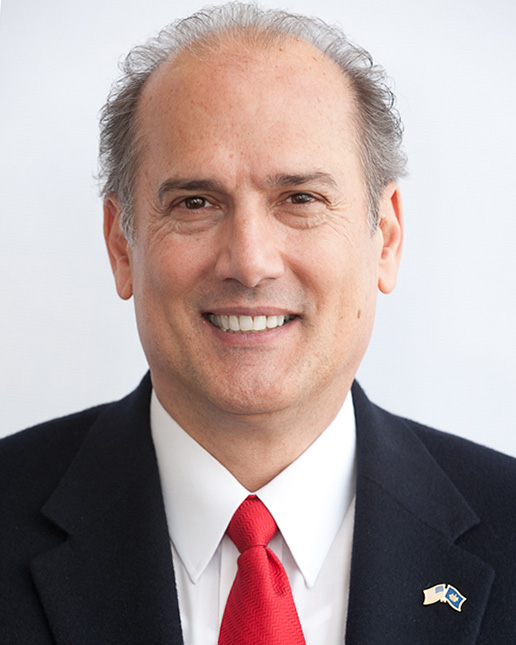 Most of the answers that mattered to me had the same answers: we are investigating that, or we don't have the votes for that. The Congressman gave grave warnings to what lie ahead if we don't get spending under the control, and explained the efforts that were being made to try and make a difference, yet held not much hope for positive fiscal change that would move the country in a better direction. The situation looks dire, and without a monumental push by the people, we can expect to continue to barrel down the tracks without tapping the breaks on the out of control financial train.
The one light at the end of the tunnel that the Congressman held out for us, was a constitutional amendment that he is proposing that he asked for everyone's support for. He mentioned that he felt it would undo many of the problems we now face, and rid our government of much of its corruption. That amendment will be for term limits.
"Term limits?" I thought. Well of course it is logical and yes, I agree that it would improve much of what has been ailing Washington DC for at least the last 50 years. How on earth, do we get an amendment when we can't even get a budget. How do we get votes from the corrupt, to limit the very people who are guilty of blatant corruption? Yet, his faith and hope for making a difference in this area were so high.
We have faith and hope for what means the most to us.
I came home with not much hope for a positive change in my government.
The next morning, I received an email from my blogger buddy, Lucy. Lucy and I met through our contributions to the opinion pages of The Daily Advertiser. She, apparently was coming to much of the same realization about our government that I had. In an effort to tend the fires of her "American Spirit", she is putting aside politics and giving first place to the One who deserves full attention this season. In service to God, family, and country, I too am choosing to lay it down for the holidays.
From our families to yours, we wish you a holiday of faith, hope, and love.
GOING COLD TURKEY FOR CHRISTMAS - By TDaigle
As difficult as this is going to be, I am declaring the next three weeks - politics free. I will not blog, post or discuss politics. Anyone that knows me is snickering right now. Even my own children do not have faith that I can do this. My oldest daughter told me last night that as strong a woman as I was, this was something that was too against the grain of my personality to accomplish. Well, we will just see.
Last night was one of those nights that sleep just was not in the cards. I lay snuggled under my big comforter, with my little dog up against my leg and let my mind wander. Thanksgiving had been such a nice holiday, with all my children and grandchildren together. It is one holiday that I can count on them all being home. Christmas on the other hand, was going to be different. My oldest daughter and her husband like to have their daughter's Christmas at their own home. I don't blame them, dragging children around at Christmas time, when all they want to do is stay home and play with their new toys, is a trial. My oldest son is leaving for his transfer to Colorado next week, and will not be able to come home. That leaves me with my youngest daughter who will come over for Christmas Eve dinner and my youngest son who will work part of Christmas Eve. At least I'll have one on Christmas morning. As much as I love my youngest, it is not quite the same on Christmas morning with one that is 20, as it was when he was 5.
The rest of my family are all in different states, which will leave me quite a bit of time alone on Christmas. I'm a soppy old woman and sometimes I wallow in my memories of sweet days gone by. The Christmas' I had at my Grandmothers with all the family crowded in her living room with the anticipation of opening Christmas presents. Then, Christmas mornings when all four of my children were home and calling to get me out of bed at the crack of dawn to open gifts. Smiles around the dinner table and my Daddy's laughter, so many wonderful memories.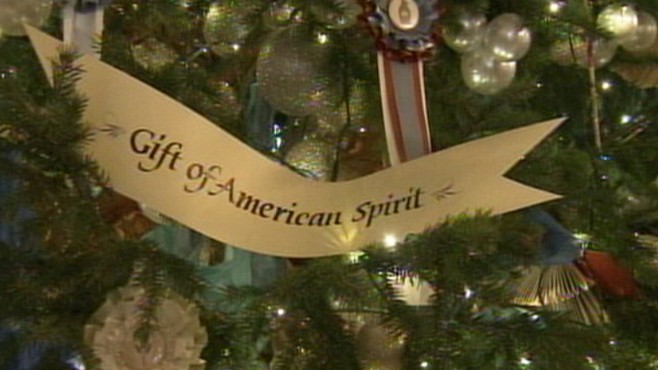 As I lay there, I decided to not let myself get into the funk I did last Christmas. No, it was time to appreciate the wonderful life I still have, and rid the negativity from my brain. It was time to be grateful and happy with the full life the good Lord has blessed me with. The first negativity I needed to clear out is politics. Politics are like a drug to me. Watching the news has me digging around on the internet daily trying to find out what is truth and what is propaganda. I get this feeling that if I can shout the truth loud enough I can change some of the minds that have put our country in this situation and when it doesn't work, I shout some more. Then I get depressed and anxious that I'm doing enough.
This three week reprieve from anxiety will give me time to focus on making this Christmas a productive one. Instead of sitting around feeling alone, I am going to fill the time with positive energy. While shopping for my family, I will include a child from the Wishing Tree at the mall. I will contact a local nursing home and get the name of someone who doesn't have anyone visit them on Christmas and visit them. Maybe I can even get my youngest son to tag along and with his hilarious jokes, we can brighten their day. Maybe I'll take a bag of dog food and a bag of cat food to the local shelter. There will be plenty of quiet time to work on my book, maybe get a few more chapters in. Walking my dogs around the neighborhood and visiting with neighbors is always good for the soul. I feel better already.
So, as I said in the beginning, I am going cold turkey and for the next three weeks I will be nothing but a positive-happy woman. The quest to turn around those not of my mind set will be set on the back burner. Come January, 2014, election year, Lucy will be back with energy and plenty of truth! Especially with all the extra time I'll have to research!
Merry Christmas, and a blessed holiday to you all! Oh no, was that political?